‎Christine Potts‎ to Pamela Thackray Marriage Celebrant
Pamela, thank you so much not only for agreeing to be the Celebrant for our wedding, but for the fabulous friendship that developed as a result. I'm not sure how we would have coped from the other side of the world had it not been for your assistance - which you are still giving too! We had the most wonderful, relaxed day and we're so pleased that you and Steve were able to join us in our celebrations. Thank you so much for everything. Xxx

4th January 2016
 Pamela was excellent as our celebrant a couple of weeks ago for our garden wedding. Not only on the day, conducting the service beautifully and making us feel very relaxed, but also in her support and advice in putting together the service. She listened veryJo carefully to the type of service we wanted and the atmosphere of informal solemnity we wanted to create and provided exactly that. She came out to visit the house before the event to make sure she got all the details right and took time to get to know us. Her warm and relaxed style was appreciated by all our guests who commented on her professional delivery.
Thank you! Helen and John

28th December 2015
Pamela you are so lovely, I don't think we could ever have such an amazing celebrant as youself. We are moving to Sydney in a few months but will always remember you an be grateful.
Brooke and Nev. XX
14th february 2015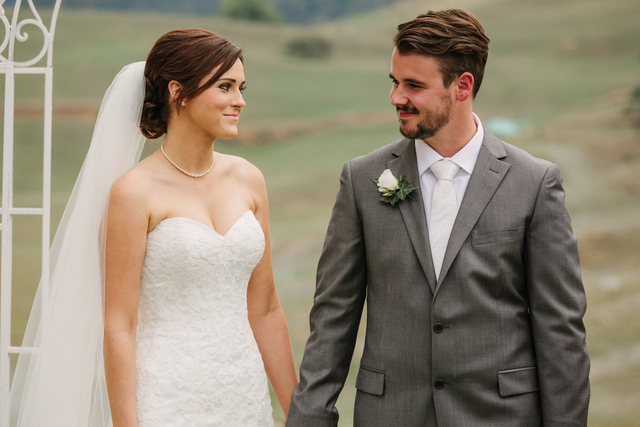 We could not recommend Pamela highly enough!!  We met Pamela roughly a year before our wedding day, when we were on the hunt for a Celebrant... Usually I'm a person that likes to shop around, but after meeting her we were so confident that we would not find better, that we made our decision on the spot.  This we never regretted! Over a short period of time Pamela quickly became not only our Celebrant, but our friend.  She made us feel so comfortable, as she is so down to earth... Which is what you want when you are sharing such a personal experience with someone.

Pamela was so welcoming... She listened to exactly what we wanted for our day, was happy to give advise & point us in the right direction.  Most importantly, she took the time to get to know us which reflected perfectly in the way she conducted the ceremony.   It suited our personalities down to a T.  Straight after we tied the knot I had guests & family approach me with many compliments about Pamela - the way she spoke, and the stories she collected from us to share.  Pamela is relaxed, organised,  friendly, and is clearly passionate about what she does...  If you are looking for a celebrant with that 'personal touch', and don't want someone that see's you as "just another wedding" - she is the one for you!  Thank you so much for everything you did for us Pamela :)
PS. She also makes a great cheeseball
Sarah & Patrick
Wedding: 21 March 2015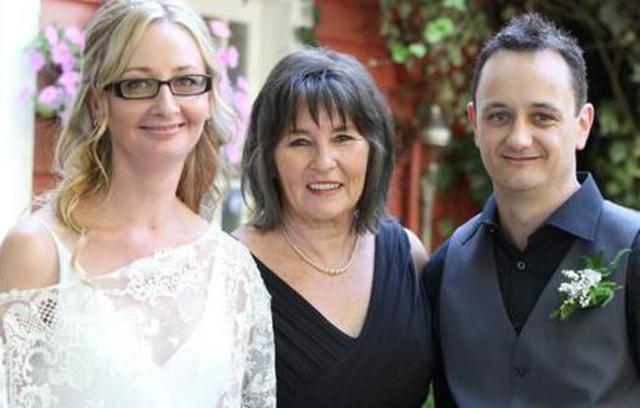 We consider ourselves very fortunate to have had Pam as our celebrant. Right from the outset she made us feel at ease. She offered guidance and more importantly, helpful advice on various aspects of our wedding. Her ceremony was relaxed, personal, sincere and reflected both our personalities, which was exactly what we wanted. We both sincerely thank Pam for everything, for making our day stress free and making us feel as relaxed as possible. It was wonderful to have her share our day with us and we have no hesitation in recommending her to any couple approaching their big day.
Stephen and Teressa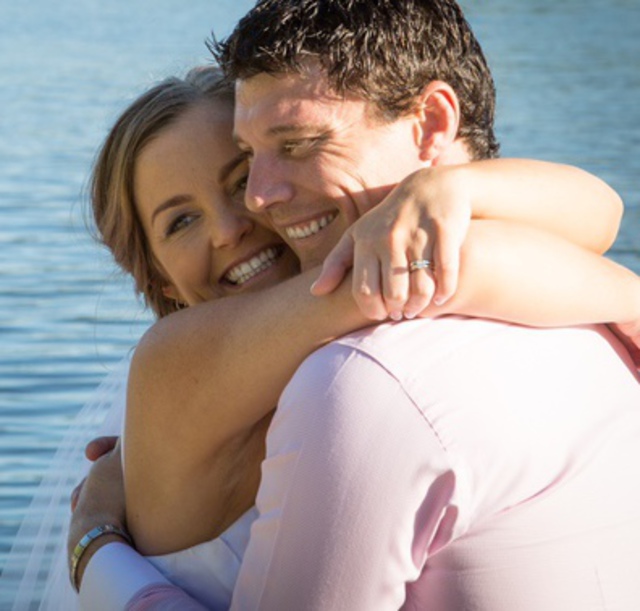 J
ust wanted to say a massive thank you for Friday. We had the best day and thanks for your fantastic part in it! You really helped make it so special. We will def be recommending you to friends in the future.
Niki & Bevan xx 10th October 2014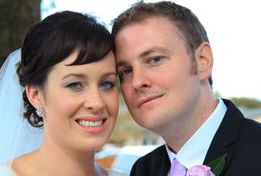 Pam was our MC at our wedding in 2012. She was amazing. She spoke clearly, was well presented, went the extra mile with helping organise all the speeches and made sure that she knew who my husband and I were as a couple so she could add a personal touch to what she spoke. Everybody at our ceremony kept saying how brilliant she was. We highly recommend Pam.